We are Markus and Julia. And a few months ago we made the decision to swap our conservative city life for an adventure at sea.
What happend so far... Everything on Markus and Julia's homepage: https://www.sailing-insieme.com/en/home
The Solara Vision solar panels are here...
Julia L.:
"Yesterday our new solar panels arrived ☀️ We chose the Vision panels from SOLARA because they are particularly robust and therefore super suitable for the extreme loads at sea. 🌊
.
We already had two of these panels on for a year, and now we're adding another two. We will then have a total of 640 watts from solar power and our Insieme will be a lot more self-sufficient. 💪💪"
Not only are we happy about the solar panels - they also deliver what SOLARA promises...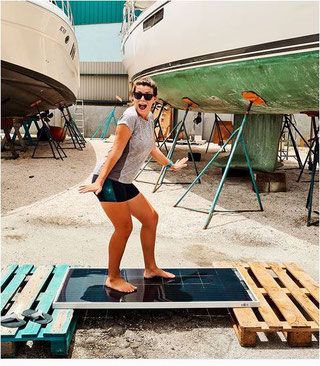 Video of us, the installation of our new Solara solar panels and much more.